App Store
Limitless application possibilities
The ai.dopt platform can be used quite flexibly in a wide range of industries and departments.
Marketing

Consulting

Finance

Retail

IT

Real Estate

E-Commerce

Manufacturing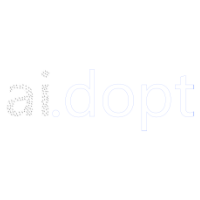 The process of an AI app
The individual steps of an AI application

Structured data
Use your own data in various file formats - uncomplicated and safe.

Use Case
Select your identified app and follow our AI autopilot.

Sustainable optimization
Together we optimize your AI application by means of interactive questions.

Concrete added value
As results you receive concrete added values as well as their automation.
Testimonials
What our customers say
MARKT-PILOT
"The ai.dopt team is a super contact point for all questions, ideas and use cases around AI. During our collaboration, we were supported absolutely competently and transparently at all times - happy to do it again."
Hait
"With ai.dopt, we were able to very quickly and successfully perform a proof of concept for our use case without any prior knowledge of AI, and we were pleasantly and professionally guided through the process at all times, from preparing the data to implementation. We can therefore only recommend Ai.dopt to other companies."
Our App Store
Depending on the department, an excerpt of frequently requested AI apps